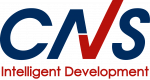 Clinical Network Services (UK) Ltd
Clinical Network Services (CNS) is an integrated service group focused on product development headquartered in Australia with offices in New Zealand, the UK and the USA.
CNS creates value for small-medium sized biotechnology companies by progressing early stage products through phase 1 & 2 clinical trials or the marketplace sooner.
CNS offers a unique service where it integrates BioDesk, an intelligent global product development and regulatory affairs consultancy, with our committed, highly experienced Australian/New Zealand clinical operations and biometrics team.
BioDesk's expert consultants offer CMC/manufacturing, toxicology, clinical and regulatory affairs strategic advice and guide products efficiently through critical post-discovery development and into the clinic for the first time.
With over 15 years' experience on more than 300 projects, CNS is one of the most experienced providers within the local market and a partner of choice for biotech companies.
CNS's small-medium size is considered a big advantage when relating to similar sized clients, though CNS takes a global development/ regulatory approach to ensure value is strategically added at every stage of the product development life cycle.
Further information about CNS and its intelligent development services can be found at www.clinical.net.au

SYNthesis med chem
SYNthesis med chem is a global contract research organisation providing both synthetic and medicinal chemistry services. Established in 2007, the company operates a unique, "best of both worlds" business model combining Western medicinal chemistry and project management expertise with cost effective and scalable synthetic chemistry based in China.
The company's medicinal chemists, based in the UK, Australia and the USA provide the design, innovation, creativity and problem solving expertise required to complement the skills and capabilities of the company's synthetic chemists based in Shanghai and Suzhou, China.
SYNthesis medicinal chemists are all experienced and highly skilled scientists with a track record of delivering clinical candidates, a passion for discovering new medicines and a comprehensive insight gained from managing more than 100 projects covering all phases of the pharmaceutical R&D pipeline. They also act as project managers for all custom synthesis and medicinal chemistry projects.

United Life Sciences
United Life Sciences (ULS) is a strategic partnership representing over 1000 life science and healthcare organisations across the UK and internationally. The partnership was formed by four Founding Partners: the BioIndustry Association (BIA), Bionow, BioPartner UK and One Nucleus (ON) in 2014.

The ULS collaboration has member and the wider UK life science sector at the heart of its purpose and is the basis for all joint activities. We strive to avoid duplication of effort and coordinate the founders' activities whilst recognising each other's areas of strength so that member companies can benefit from more effective and coherent sector support.

Between 2012 and 2014 ULS worked informally together on a range of activities - including the creation and publication of a UK Life Science Manifesto 2015 - 2020 which is aimed at all political parties. Find out more at the BIA website and read the joint Press Release.
Ms Debbie Laubach
MediWales