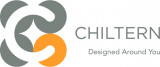 Chiltern
Established in 1982, Chiltern is a leading global clinical CRO offering specialized services in all phases of oncology, hematology and a range of other therapeutic areas, together with global sourcing and functional service provider (FSP) solutions. Chiltern's 2,100 people work in more than 40 countries and offer expertise, engagement and tailored, responsive solutions to meet the demands of biotech and pharmaceutical partners of all sizes.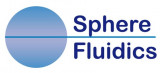 Sphere Fluidics Limited
Sphere Fluidics has developed unique, patented products for ultra-high-throughput, single cell analysis (Cyto-Mine) and provides novel R&D services in this area for rapid biopharmaceutical discovery and devt.

United Life Sciences
United Life Sciences (ULS) is a strategic partnership representing over 1000 life science and healthcare organisations across the UK and internationally. The partnership was formed by four Founding Partners: the BioIndustry Association (BIA), Bionow, BioPartner UK and One Nucleus (ON) in 2014.

The ULS collaboration has member and the wider UK life science sector at the heart of its purpose and is the basis for all joint activities. We strive to avoid duplication of effort and coordinate the founders' activities whilst recognising each other's areas of strength so that member companies can benefit from more effective and coherent sector support.

Between 2012 and 2014 ULS worked informally together on a range of activities - including the creation and publication of a UK Life Science Manifesto 2015 - 2020 which is aimed at all political parties. Find out more at the BIA website and read the joint Press Release.
Ms Debbie Laubach
MediWales